About Authentically You
Authentically You is a life and career coaching agency that helps people make positive changes in their lives.
Being Authentically You means embracing who you really are, at your core, and acting in accordance with your own values and beliefs. Living authentically offers many benefits, including greater happiness and well-being, and the ability to realize your true potential.
How do you work?
At Authentically You, I work in partnership with you on your life and/or career goals. My style of life and career coaching involves listening deeply and asking the right questions.
Sometimes we may need to look deeper to understand what you really want and what may be blocking you.
And sometimes we may need to challenge your thinking.
I will not have all the answers for you. Rather, I will guide you to find that many of the answers are inside you and around you and I have tools to help you access them.
I work alongside you, supporting you to move forward and expand your comfort zone at a pace that works for you.
Through coaching we can create momentum – at the beginning we start with just one small step, and from that we lead onto the next and the next, and that creates positive change.
Do you need someone kind and empowering to talk to about your life and/or career goals? Someone who can provide you with positive support and encouragement?
Contact me now and take a single step towards your new and exciting future!
Hi there,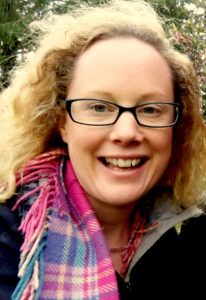 I'm Amanda, owner of Authentically You.
I am passionate about helping people and I would love to help you!
I believe it is best for us be living our own authentic life, one that feels right to us, not one that others would prefer us live.
Living authentically means embracing who you really are, at your core, and acting in accordance with your own values and beliefs.
As a coach, I coach from the heart. I always ensure I coach with kindness, compassion and intuition. I am a great listener, thinking partner and strategist. I also am an excellent motivator and personal cheerleader.
If you want to move forward and achieve your goals, then please get in touch!
As a coach I am:
Certified in Breakthrough Life Coaching and Abundance Coaching through New Zealand Life Coaching.
I also hold the following qualifications:
Teaching English as a Foreign Language certificate (TESOL), St Giles College, London, United Kingdom
Bachelor of Laws and Bachelor of Arts (Victoria University of Wellington)